Graduate Study in Aquatic Ecology
The Center for Applied Aquatic Ecology research spans from freshwater to coastal marine ecosystems, offering many topics for graduate study. Learn more about our research and past graduate students projects.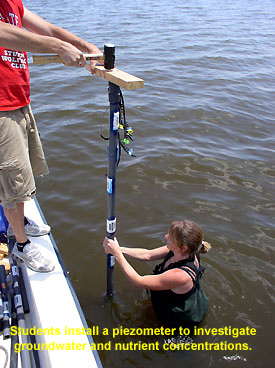 Contact Us
For more information on the graduate programs available at the Center, please contact us.
Center for Applied Aquatic Ecology
620 Hutton Street, Suite 104
Raleigh, NC 27606
Phone: (919) 515-3421
Fax: (919) 513-3194
Email: aquatic_ecology@ncsu.edu